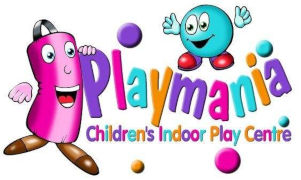 FIT FUN FOR MUM
FIT FUN FOR MUMS
STARTING AT PLAYMANIA MANSFIELD FROM TUESDAY 26TH APRIL 9.30AM!!
THIS FITNESS CLASS IS DESIGNED FOR ALL THE MUMS THAT DON'T GET TIME TO WOK OUT!
YOUR CHILDREN WILL HAVE FULL ACCESS TO THE PLAY EQUIPMENT WHILE STEPH HAS DESIGNED AN AMAZING FITNESS CLASS THAT ALLOWS YOU TO TRAIN AND LOOK AFTER YOUR CHILDREN AT THE SAME TIME!
WE WILL HAVE STAFF ON HAND TO HELP OUT TOO SO YOU CAN MAKE THE MOST OF THE CLASS!
DESTRESS, SWEAT AND IMPROVE YOUR FITNESS LEVEL WHILST OUR LOVELY BABIES AND TODDLERS HAVE FREE RUN OF THE PLAYGYM
SO MUMMIES OF MANSFIELD, GRAB YOUR FRIENDS USE THE LINK BELOW TO BOOK AND LET'S TRAIN AND ENTERTAIN OUR BABIES AT THE SAME TIME!!
**TERM TIME ONLY!!**


Www.playmaniamansfield.co.uk/book-online